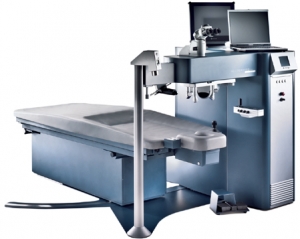 Our LASIK surgeons are trained on the most up-to-date refractive surgery technology.  During the first step in the procedure, the Intralase® laser is used to precisely create a corneal flap.
People who are ineligible for traditional LASIK because their corneas are too thin may be good candidates for Intralase® LASIK.  Intralase® LASIK is also associated with fewer complications than traditional LASIK because a laser is used to create the corneal flap, rather than a blade.  The outer layer of the cornea experiences no trauma, and the procedure is painless.
Once Intralase® has created the flap, the an excimer laser is used to reshape the cornea, just like the traditional LASIK procedure. Our LASIK surgeeons currently use the WaveLight® Allegretto Wave® Eye-Q excimer laser.  The system's high-speed laser and eye tracker yield both efficiency and safety, leading to reduced environmental exposure and excellent outcomes.
Recovery after blade-free LASIK is similar to that after traditional LASIK, with a few exceptions.   Following blade-free LASIK, you may experience some eye irritation for up to two days, and it may take a little longer to recover good vision.  However, there is a lower incidence of dry eyes, corneal complications, and re-operations with blade-free LASIK than with traditional LASIK.
If you want to find out if Intralase® LASIK is right for you, contact Eye Care Ltd today at 847-677-1631.