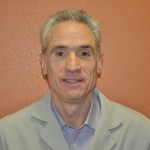 Andrew A. Berman, M.D. is a board certified, fellowship trained eye doctor and surgeon.  Dr. Berman has practiced in Chicago's Northshore for 25 years.  His focus includes medical and surgical eye care as well as his neuro-ophthalmology subspecialty.
After receiving his Bachelor of Arts degree from Tulane University, Dr. Berman received his medical degree from Loyola University-Stritch School of Medicine.  Upon completion of his internship, Dr. Berman received his residency training in ophthalmology at Cook County Hospital in Chicago (where he then taught for 8 years), followed by a fellowship in Neuro-ophthalmology at Northwestern University.
Dr. Berman prides himself on providing comprehensive eye care for the entire family in a friendly, compassionate and timely manner.  Special interests include ophthalmic manifestations of systemic medical, neurological and autoimmune diseases, Eye Movement Disorders, Vision Disturbances, Cataract Surgery, Glaucoma and Botox injections for the treatment of dystonia to name a few.
Dr. Berman has full staff privileges at all Northshore University Health Systems hospitals and consulting privileges at Lutheran General Hospital.  He is a member of the American Medical Association, the American Academy of Ophthalmology, the Chicago Ophthalmology Society, the Illinois Association of Ophthalmology and the North American Neuro-ophthalmology Society.
Make an appointment with Dr. Berman call our
Skokie location: 847-677-1631
Highland Park location: 847-433-5888.