Contact Lenses and Optical

There are many different kinds of contact lenses, including rigid gas permeable (RGP), soft, toric, bifocal, disposable and multi-focal lenses.  After a thorough eye exam and consultation with an experienced physician, patients who qualify for contact lenses can discuss which type is right for them.  All contact lenses require responsible wear and good contact lens hygiene.  Regular follow-up visits are necessary to ensure that your eyes remain healthy.
In order to get fitted for contacts, one must schedule a complete ophthalmic evaluation including refraction with one of our eye doctors.  For new contact lens wearers, we provide education regarding contact lens care, insertion and removal.  We also provide sample lenses to trial and will work together to maximize both proper fit and vision.  We advise all of our contact lens patients to maintain current glasses as well, to allow for clear vision while the contact lenses are out.
Our most popular contact lenses include Acuvue, Biofinity, Air Optix and Proclear.  We can usually match any competitor pricing.  Eye Care Ltd also offers specialty contact lens fitting for patient with Keratoconus, Pellucid Marginal Degeneration, and corneal scars.
Call now to schedule and appointment with one of our Doctors.
Skokie location 847-677-1631 and Highland Park at 847-433-5888.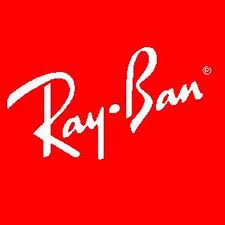 We have full-service optical shops and staff opticians in both locations in Highland Park and Skokie.  We are committed to providing you with a convenient source of high-quality, fashionable eye glasses and accessories at economical prices.  Our professional opticians have a combined 60 years of experience.
We carry a full line of the latest eye wear fashions in dress, leisure and sport frames for adults and children.  Designers include Ray Ban, Tom Ford, Gucci, Versace, Oakley, Coach, Burberry, Armani and Silhouette.  Our Rec Specs for children meet the state mandated law regarding protective eye wear for sports. We work closely with the prescribing ophthalmologists to make sure your prescription is made to your best possible correction and all our glasses come with a 60-day warranty.
Most prescriptions can be filled in three to four working days.  Minor repairs and adjustments on glasses purchased at the Optical Shop or elsewhere are done at no cost to you.   No appointment is necessary.  Saturday hours available at both locations.
All patients of Eye Care Ltd receive 20% off a complete pair of prescription glasses or sunglasses.
Click here for printable coupon