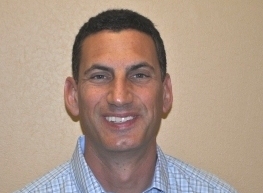 Dr. Scott Bornstein is an experienced, compassionate and board certified ophthalmologist.  He joined Eye Care Ltd. in 1996.  Dr Bornstein was born and raised in Chicago's north shore, and continues to make that home with his family.  He attended Stanford University from 1984-1988, graduating with distinction as a biology major.  He then attended The University of Chicago Pritzker School of Medicine from 1988-1992 earning his MD degree.  Dr. Bornstein completed his internship and residency at Rush Medical Center in Chicago from 1992-1996, serving as chief resident 1995-1996.
Even as his practice continues to grow, Dr. Bornstein continues to view his patients and his relationships with them as the cornerstone of his practice.  As an eye doctor in Skokie and Highland Park, he practices comprehensive ophthalmology performing routine eye exams and diabetic eye care.  He also treats glaucoma, dry macular degeneration and prescribes contact lenses.  Surgically, Dr. Bornstein has expertise in modern cataract surgery utilizing multifocal and toric lens implants.  For those patients interested in refractive surgery, Dr. Bornstein can evaluate if LASIK with intralase or PRK are options to improve vision.
Dr. Bornstein strives to maintain and expand his knowledge base.  He attends the American Academy of Ophthalmology annual meeting on a regular basis.  He also is a regular attendee of the monthly Chicago Ophthalmological Society meetings.  Dr. Bornstein welcomes the opportunity to take care of the complete spectrum of your eye care needs.
For more information, requests for consultation or to make an appointment, Dr. Bornstein can be reached in
Skokie at 847-677-1631 and Highland Park at 847-433-5888.